YUMMY GIANT COOKIE BAKING
With Simon Le Financier
Saturday 21st of October 2023
Join us for a unique giant cookies baking event where you'll unlock the secrets of creating delicious homemade treats. This hands-on experience will take you on a journey through the art of cookie making, led by our skilled and passionate baking instructors : Simon !
During the workshop, you'll learn essential baking techniques, from measuring ingredients to mixing the perfect dough. Simon will guide you through the process, sharing tips and tricks for achieving that irresistible golden-brown texture and heavenly aroma.
From soft and chewy to crispy and delicate, you'll master different baking methods to create cookies that suit your taste preferences.
Immerse yourself in the warm and inviting atmosphere where you'll have access to high-quality ingredients and professional-grade baking tools. This workshop is suitable for all skill levels, whether you're a baking novice or a seasoned enthusiast looking to expand your repertoire.
Come join us for a giant cookie baking workshop that promises to be a delightful and educational experience, filled with laughter, sweet aromas, and, of course, plenty of mouthwatering cookies.
👨‍🍳 Welcome and Introductions: Meet Simon, as well as the other participants.
🍫Understand the basic techniques and principles of cookie baking.
🍪Get your aprons on and dive into the world of cookie dough.
😋Unleash your creativity and personalize the cookie with unique designs.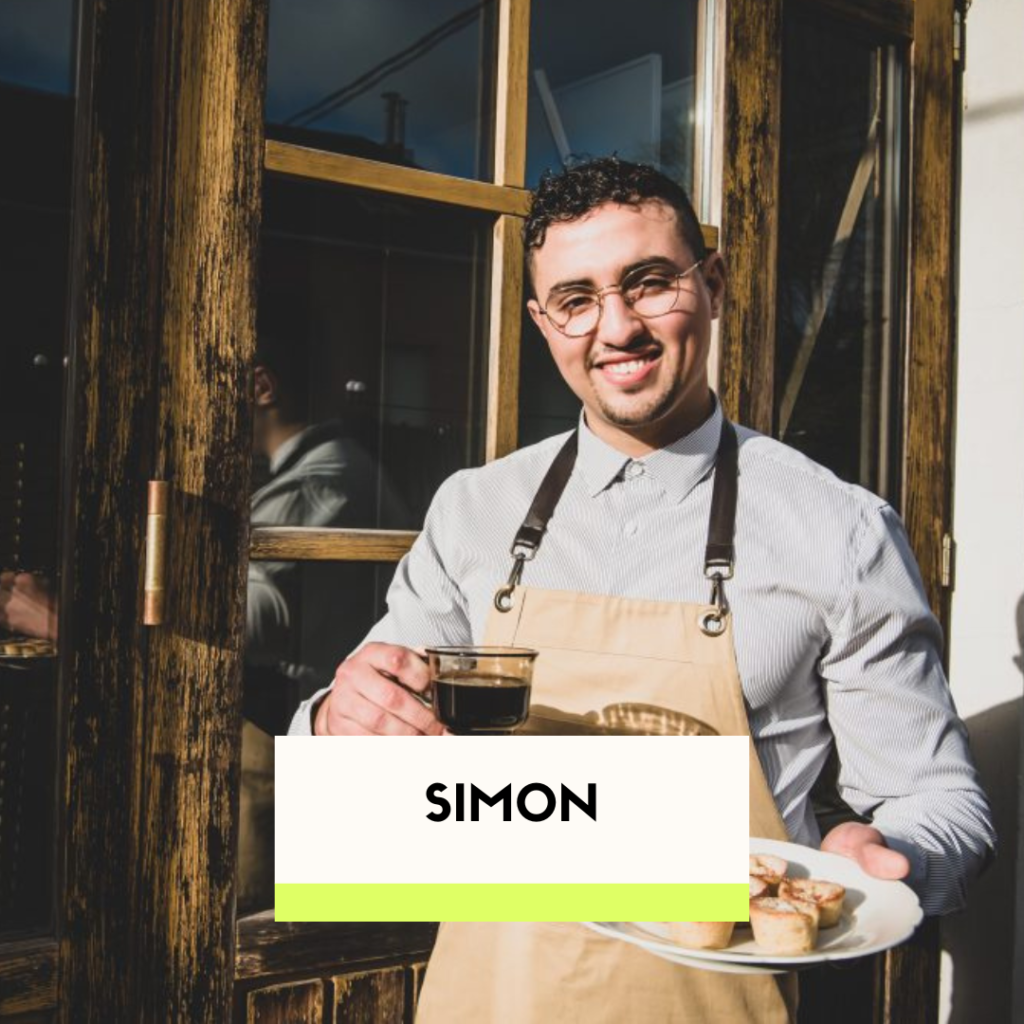 Simon left his position as Financial Controller to create his own company: Simon Le Financier, a brand of 100% natural, inclusive cakes made in Luxembourg.
All products are natural and made with local and healthy ingredients, without additives or preservatives. The cakes are handmade and packaged in professional and social inclusion workshops in Luxembourg, by the HMC League and the Kräizbierg Foundation, which support people with disabilities.
Simon le financier is a project with a social and inclusive dimension. He mainly seeks to convey his passion for making top quality cakes, while promoting sustainable and socially responsible practices.
More about Simon here.
University of Luxembourg Incubator 6A rue des Hauts-Fourneaux L-4362 Esch-Belval
4 min. walking from Belval (University) train station
Bus stop: Avenue du Rock'n'Roll
Parking Belval Plaza (Indigo)
02H30
Workshop mainly in French. Host is comfortable with English if needed
12 years old minimum
For a private booking, please email us. Contact