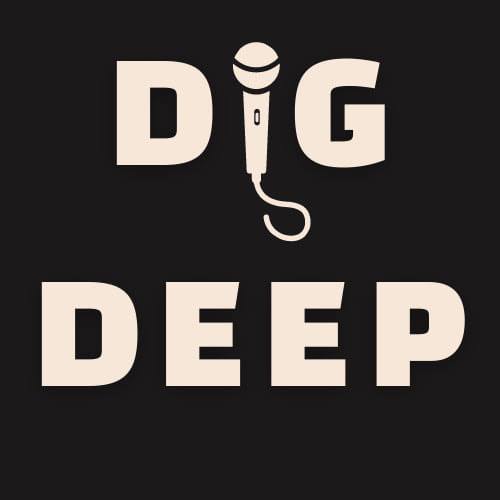 About
Dig Deep Improv was launched in 2021 by Melissa Dalton and involves one-off workshops for beginners, longer courses for people who want to hone their skills and Improv Jams where anyone can put their name in the Jam Jar and get up on stage to perform improv!
Melissa Dalton is an improviser, actor, voiceover artist and radio presenter originally from Ireland and now based in Luxembourg. Melissa holds a BA in Drama and Theatre Studies from Trinity College Dublin and an MA in Acting from Guildford School of Acting (GSA). She completed her Improv training with Hoopla, regularly performing at the Miller Theatre London and was a member of the Improv troupe Ricochet. She now performs with Luxembourg's English-language improv troupe The Garage Gang, of which she is a founding member. She teaches regular improv courses, and teambuilding workshops through her organisation Dig Deep Improv with companies such as the EIB, Amazon, and The University of Luxembourg. Melissa has performed widely in Ireland and the UK in film, commercials and theatres including The Edinburgh Fringe Festival, Finborough Theatre, The National Concert Hall and The Vaults. TV, Commercial and Voiceover work includes Aldi, Cinch, Royal London, Salesforce and RTE. She is the host and producer of The Home Stretch live daily radio show on Today Radio by RTL.
Why Melissa decided to call the company Dig Deep, on her own words:" When my siblings and I would get upset when we were small, my Mam would put her arm around us and say "you're okay, come on, dig deep, be strong" encouraging us to dig deep inside ourselves and find the strength we need. I think that doing improv, doing a presentation, a speech at a wedding or sharing your idea in a meeting all takes strength and courage, but if we can find it in ourselves to be brave it's amazing how much fearlessness we can muster up. My Mam is an amazingly resilient person and has always supported my acting career and brought me to see lots of live theater when I was a child, so I wanted to give her a little homage with the name".
What she hopes you to gain from her workshop:
To bring back a sense of play and silliness in their daily lives and reconnect with their inner child.
To let and loosen up.
To be more confident and to believe in themselves
To meet new people and make new friendships
Improv is not only fun and thrilling when you are doing it, but it can also have fantastic benefits in our professional and personal lives, helping us to be better listeners, more confident and able to deal with failure and mistakes
TESTIMONIAL
What our amazing customers think about Dig Deep
You want to book a workshop or have a special request? Don't hesitate to contact us!