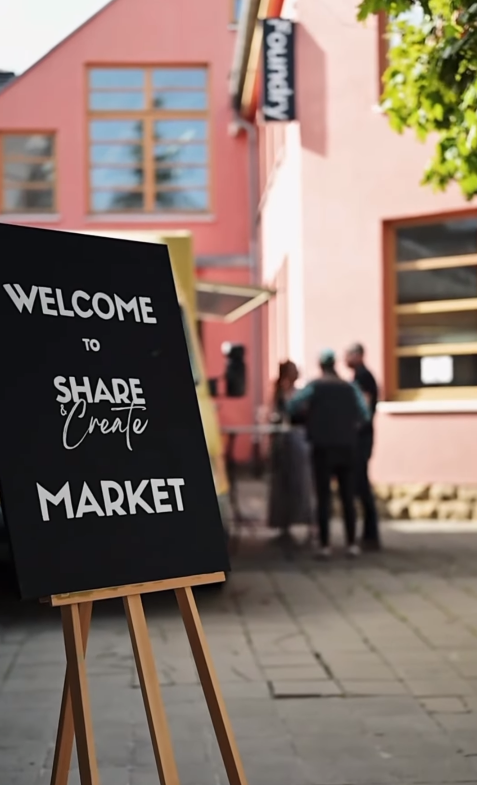 08.10.2023
On the beautiful Sunday 08th of October 2023 was the first Share & Create Market Edition.
I must say this day was a real success! Many creators sold more than they expected, even the food-truck sold all its food stock! The gin tasting from Entre Nous was also sold out (such a success for her first market!). Cherry on the cake, thanks to the sun we were able to enjoy the beautiful garden of Foundry during the day.
This edition went beyond my expectation so a big THANK YOU to all the creators & visitors!
We aim to create a special markets for creators where they feel supported & promoted. At the end of the day, when we closed the doors to the public, we had a Share & Connect session so creators can get to know each other a bit better and experience a real sense of community of creatives. For some of them it was their first or second market so they really appreciated that special time to relax and "network".
If you are a creators (no matter what field of expertise) & want to expose at our next edition, don't hesitate to contact me at [email protected] !
PICTURES OF THE DAY
GENERAL INFO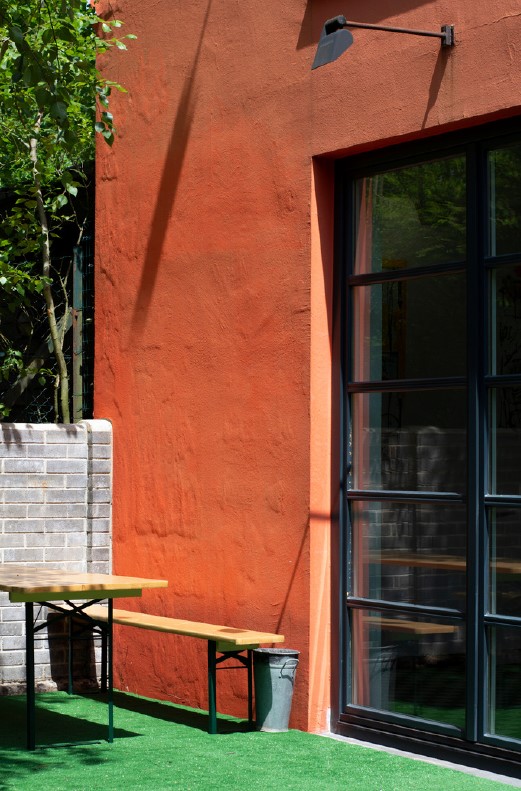 • Sunday 08th of October at Foundry
• 10h30-18h00
• Food truck (Taza in Lux – traditional Syrian dishes) & Foundry bar open
• 19 local creators
• Workshops during the day
• Dogs are permitted within the facility while being monitored under surveillance.
• Free entry !
• Share & Connect session for creators only after the market. Beautiful grazing table from Nibbles.lu !
THEY WERE THERE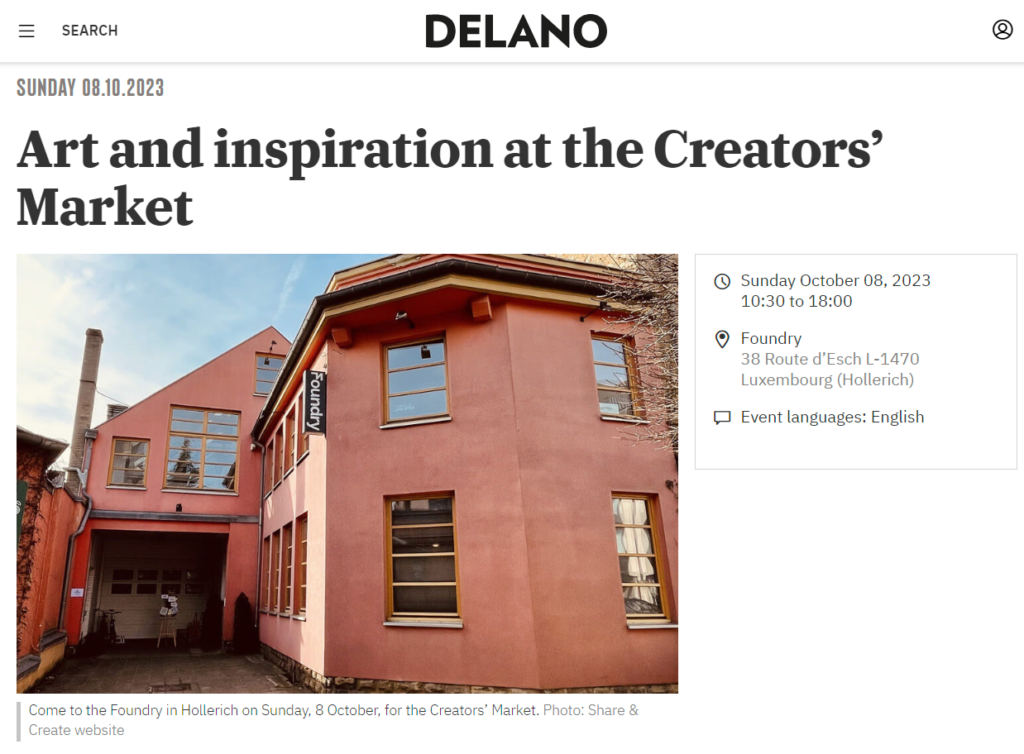 Thank you Delano for the coverage !
ORGANIZER
Want to know more about our future events ? Subscribe to the newsletter.